Following is our product list with some examples. You must have Adobe Reader to view the documents. Click on the title link to go to the Tech Bulletin for that product. Bulletins will be opened in a new window.

If you don't have Adobe Reader, it is absolutely FREE to download. Click on the icon below.
Spray Booth Grease
Spray Washes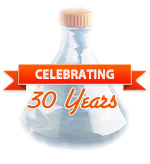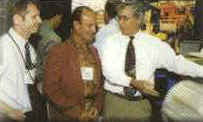 Howard and Mike appeared with Dick Jessup on the June 2000 cover of Plating & Surface Finishing magazine!